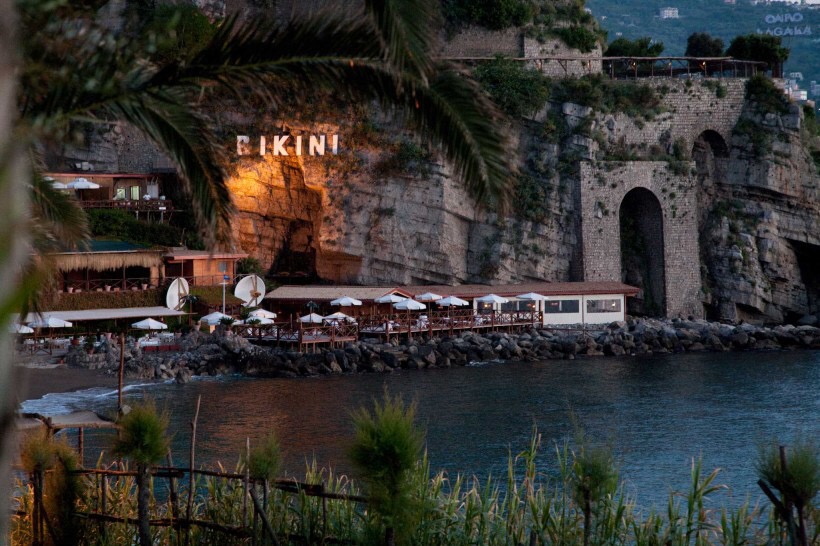 looking for a job?
mi scrive il mio amico Giorgio Scarselli del Bikini, km 13,9, Strada Statale 145 Sorrentina, 80069 Vico Equense NA.
cerchi lavoro in Sala?
check it out!
Il Bikini restaurant Vico Equense, Sorrento Coast
is seeking for a
MAITRE SOMMELIER
Job summary
The Maitre Sommelier is responsible for overseeing the efficient running and profitability of the restaurant according to our standards and procedures. He or She has to preserve guest satisfaction by monitoring, evaluating, and auditing food, beverage, and service offerings. He or She knows that, above all, tourism is about people. Relating well to both guests and co-workers is a must.
Reports to Restaurant Manager.
Main duties and responsibilities (not limited to):
• Responsible for ensuring the happiness and satisfaction of guests. Ensure that policies and procedures are complied with the highest standard of service.
• Able to align with our philosophy of creating authentic and unique experiences for our guests
• Accomplish restaurant human resource objectives by orienting, training, scheduling, coaching, counselling, and disciplining employees; communicating job expectations; planning, monitoring, appraising, and reviewing job contributions; ensure that all service standards are met and to ensure that the best guest experience is provided. Involved in recruitment and selection process. Responsible for Restaurant Service Staff.
• Budget control and development of Cantina, working closely with Restaurant Manager.
• Inventory and cost control of Cantina.
Qualification and Professional Background:
• Fluent in Italian and English. A third language is preferred (Spanish, French or German);
• Professional experience for 3/4 years, preferably at international level within the same role in the hospitality business;
• Certificate as Professional Sommelier and/ or gastronomy studies preferred
• Preferable evidence of self-development through specialized courses, conferences/workshops;
• PC literate.
We offer:
• Labour contract according to C.C.N.L. Settore Turismo
• Economical treatment adequate to the professional experience
• Food & lodging for non residents
• Learning & development activities
• Career opportunities
Location: Vico Equense, Sorrento coast Naples
Please apply forwarding your CV with full details to info@ilbikini.com and enclose the approval to process the personal data according to local privacy laws and standards (d.lgs. 196/03)
* Please note that due to the high volume of applications that we receive, unfortunately we will only be in contact with you if you have been shortlisted for an interview. Thank you for your interest in working with Bikini.
contact us: info@ilbikini.com